Businesses and enterprises come in all shapes and sizes with varying needs to address
No two are just alike. That's why Mul-T-Lock has developed a wide range of locking and access control solutions that meet the needs of any environment. Moreover, these innovative solutions give you more control, convenience and insight into who is accessing what and when. Whether you need to secure a single storefront or protect remote sites, Mul-T-Lock has a High Security solution that gives you peace-of-mind and much more.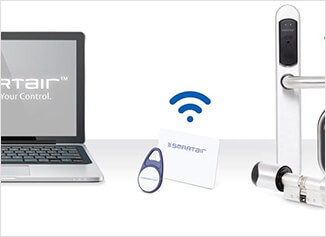 SMARTair™ Access Control
SMARTair™ is an outstanding, modern High Security solution, combining exceptional quality with appealing convenience and stylish design. It is ideal for a wide range of organizations and businesses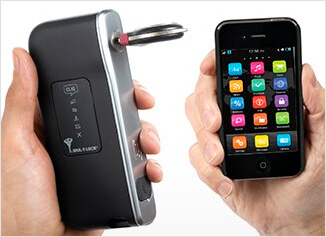 CLIQ®
CLIQ® is a High-Security electromechanical locking solution that gives you secured management and enhanced control over all your access points.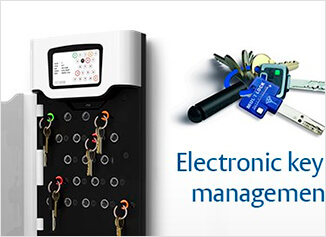 Key Management
Traka21 is an innovative plug n' play system that provides businesses with the very latest in intelligent key management.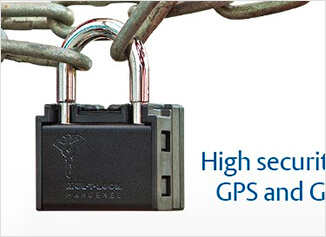 WatchLock®
Truly innovative, the award-winning WatchLock® combines GPS and GSM technology with Mul-T-Lock's High Security locking to create a padlock that protects and communicates with you – no matter where you or your assets are.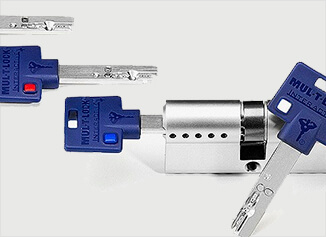 Commercial Cylinders
Mul-T-Lock designs, develops and manufactures a wide selection of innovative cylinders – mechanical and electromechanical – that address the evolving security needs of institutions, businesses and homeowners worldwide.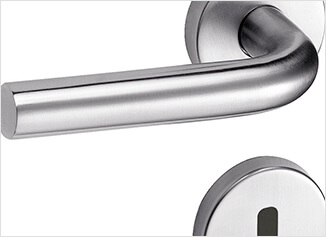 Code-It®
At any given moment, thefts can and do occur at the workplace. Experienced thieves take advantage of employees' brief absences from their office – making coffee, meetings, bathroom breaks and meals – in order to steal professional equipment, information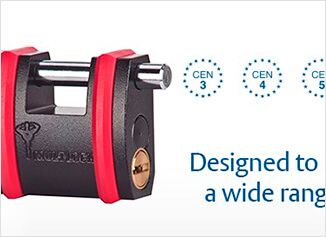 High Security Padlocks
Mul-T-Lock's wide range of padlocks, both mechanical and electromechanical, are able to meet the needs of almost any requirement and application, many of which utilize patent-protected technology.
Function
ArmaDlock was designed to fortify the security of commercial vehicles, in particular, those carrying goods and equipment. Simple to use and install, ArmaDlock fits almost any type of vehicle door, both rear and sliding.
Application
Using a Hasp locking system, ArmaDlock is applied to commercial vehicle cargo compartment doors and can be used for other applications with similar needs or structure, for example: entrance doors (single or double), electrical cabinets etc.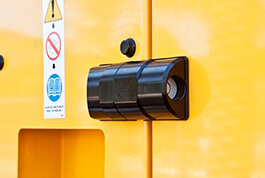 Vehicle Protection Solution
Mul-T-Lock offers an extensive range of advanced mechanical, electromechanical and electronic products that provide protection to commercial and private vehicles of all types.
CarDefence – is an anti-carjacking and immobilizing system that prevents the engine from starting or shuts the engine down whenever the system's wireless card is out of range.
ArmaDlock – is a hasp locking system that externally locks the rear and/or side doors of a commercial vehicle's cargo compartment, helping to prevent unauthorized entry. The solution fits all types of vehicles and doors.
3-Way Lock Protection — is a multi-point locking solution that protects a commercial vehicle's cargo compartment. The solution is applied to rear and side doors.
WatchLock® — is an intelligent alarm locking solution combining a High Security mechanical padlock with an advanced GPS-location system and GSM communication. WatchLock adds an extra layer of protection for cargo traveling on commercial vehicles,, as it lets you know if an attempt has been made to access the cargo and where it is at all times.
Gearshift Locks — extend security beyond your vehicle's exterior with another layer of protection that prevents a thief from operating the vehicle. Available in a variety of formats —visible, hidden, electromechanical and more — select the Mul-T-Lock gearshift lock that best suits your needs.